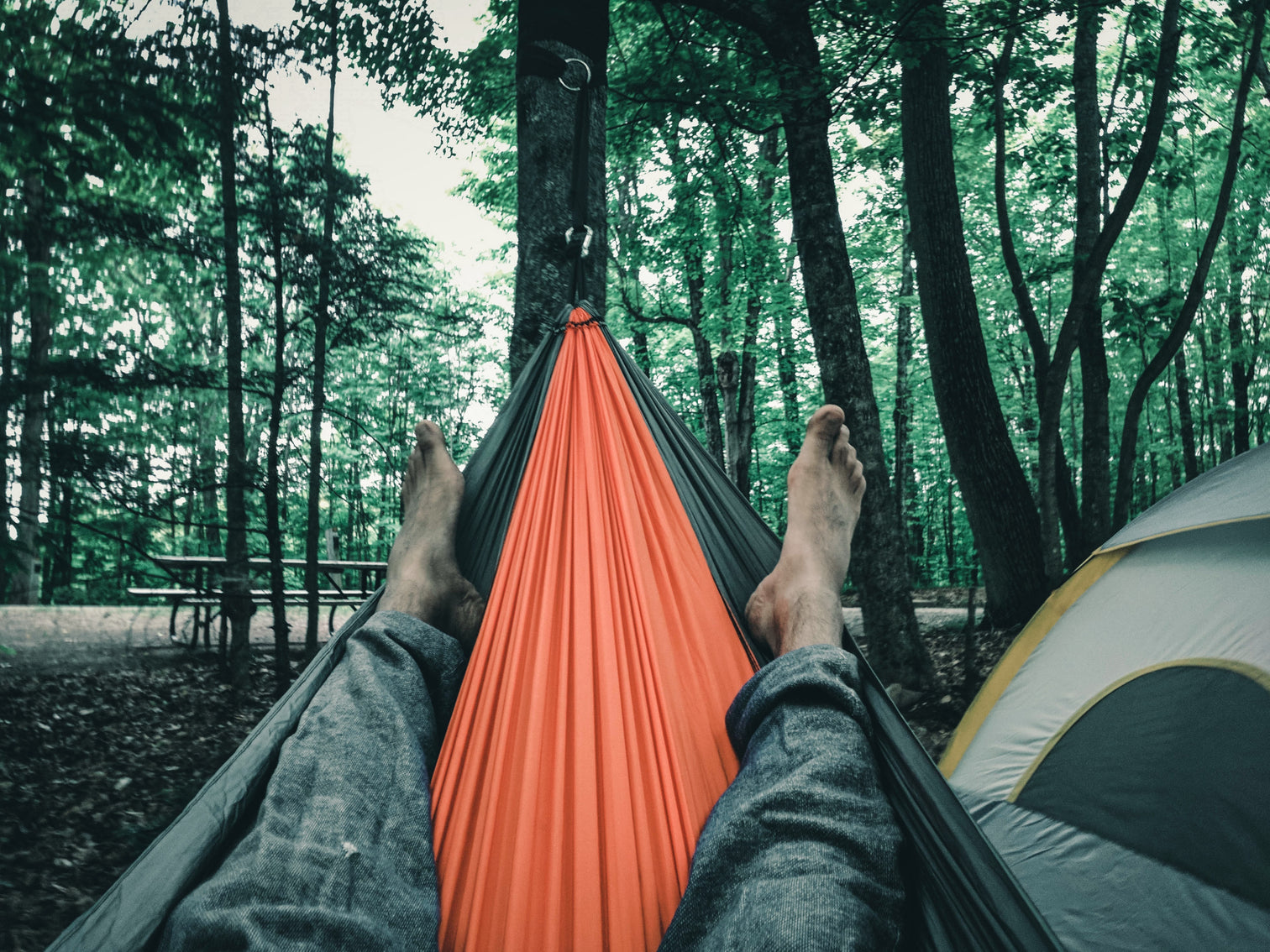 Choosing Your Sleeping Gear
The choice of swag, tent or hammock depends on your individual needs. Swag is good for shorter overnight trips as they are quick and easy to assemble, but you will need to park near your vehicle to carry the bag. A tent offers you more privacy and space, perfect if you have the time to set-up. Hammocks are ideal for overnight hiking or boat trips to an island!
1) Conventional tents: Let's start with the conventional way. There are a wide range of sizes, prices, materials and how easy is to set-up. Your pocket and space available will probably tell you how to choose. You can go from a quick $20 dome tent to a fancy canvas 10-seconds tent.
PROS: The main advantage is flexibility. 
CONS: Doesn't matter what kind of tent you choose, you will always need additional things - a mattress, pillow, dooner or sleeping bag, probably a blanket etc. E

ach item is assembled and carried separately, which can be time-consuming taking away your fun time. But you can choose a instant set-up tent to save you some of the hassle!
2) Swags: Swags are a great alternative to tents for camping. Here are some reasons why regular campers prefer them.
PROS: Swags are easy to set up and pack up. You've got everything bundled in one, so you won't need to worry about a rain cover, pillow or mattress.  Swags are also guaranteed to be warmer than tents due to the heavy material and type of canvas used. They also have a smaller volume, ensuring your body warmth is kept inside the swag. The foam mattress included, is more effective than a stand alone air mattress in terms of body warmth retention.
CONS: It's so easy to pack but don't forget the pack will be huge and heavy! So make sure you have space in your car for it.
3) Hammocks: A hammock is so much more than a sleeping gear. ... In fact, if you've got kids, there's a bonus reason here: Hammocks are way more fun than tents!  
PROS: Many backpackers and bikebackers enjoy camping with hammocks because they are so lightweight and take up little space in a pack. Hammock campers also enjoy a higher vantage point and are spared the discomfort of sleeping on sloped or rocky ground. A couple of sturdy trees are all you need. Having a hammock around the campsite is also a way to keep kids entertained, well-napped, and happy throughout any camping trip.
CONS: While hammock camping can be fun, relaxing, comfortable, versatile, convenient, and affordable, it also has its own drawbacks and considerations to keep in mind: Insulate. In warm temps, the air circulation provided by a hammock will keep you cooler than sleeping in a tent. But in colder nights, you will need an extra insulation blanket underneath and sleeping bags. You will also need a rain fly cover if it's overcast.
4) Roof-Top Tents: 
PROS:

 It's engineered for quick setup. Once in camp, you undo a few straps, pop it open and deploy the poles and ladder. Generally, the floor, tent fabric and pole materials are extra robust and able to withstand stormy weather. It's also convenient as you can quickly set up in a campground, parking lot, remote dirt track, anywhere. For Australian grounds specially, you have the advantage of keeping your tent clear of crawling creatures.

CONS: Significantly more expensive than the options above.  You can't leave it set up while you drive your car away from your long-term camp, and also may interfere with your vehicle aerodynamics while driving.
So, which gear you will pick? You can find our selection of sleeping gear here. If none of these are for you, maybe it's time for a camper trailer, caravan or even a motorhome for a full-on glamping experience!
---